The consistency of finance flows with the Paris Agreement: Indonesia case study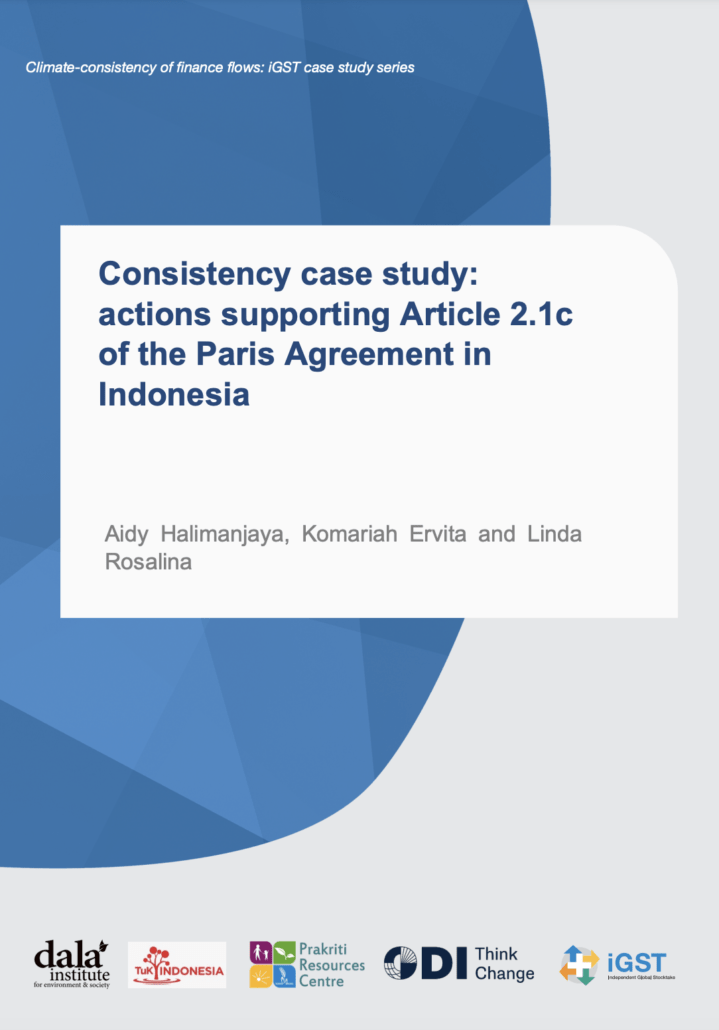 Indonesia is one of the largest greenhouse gas emitters in the world, but since 2010 has embarked on a steady journey to realign its finance flows with Article 2.1(c) of the Paris Agreement. However, to date there have been no attempts to assess the country's public and private finance flows' alignment with this long-term goal. Indonesia's presidency of the G20 in 2022 provides an ideal opportunity to take stock of this progress and operationalise Article 2.1(c) in the country for the first time.
This report from the Finance Working Group of the independent Global Stocktake (iGST) identifies a set of relevant themes and categories for assessing Indonesia's finance flows, especially in the high-emitting AFOLU and energy sectors. The Paris-alignment of a wide range of public and private levers central to Indonesia's transition are assessed in the report, including its large-scale issuance of green sukuks (sharia-compliant bonds), its ambitious sector-specific green taxonomy (THI) and climate budget tagging, as well as the country's growing ESG finance and impact investing sector. Overall, the report finds significant gaps between policy commitments and implementation in both public and private climate finance ambitions that threaten Paris-alignment.
Detail on PDF
Consistency case study: actions supporting Article2.1c of the Paris Agreement in Indonesia
This post is also available in: Indonesian