Each year, between US$ 770 billion and $1,760 billion are needed to develop water resources and services worldwide. Yet the number of people without "safe" drinking water is about as large as those who lack access to basic sanitation: around 32 per cent of the world's population in 2015. How can so much be spent and yet such massive shortfalls still exist? One answer: About 10 per cent of water sector investment is lost to corruption.
Today, on World Water Day, the Water Integrity Network (WIN) releases a new report that documents the legacy of corruption in the water sector, revealing corruption's costly impact on the world's water resources. It also shows the degree to which poor water governance negatively affects the world's most vulnerable populations – specifically women, children, and the landless.
While access to water and sanitation were formally recognized as human rights by the UN General Assembly in 2010, the reality remains far from this goal. According to the World Health Organization and UNICEF, some 663 million people lack access to so-called "improved" drinking water sources globally. This contributes to 1.6 million deaths annually, most of whom are children under 5 years old.
Although the UN's new 2030 Agenda includes a Sustainable Development Goal (SDG 6) on water and sanitation as well as a mandate for accountable and inclusive institutions at all levels (SDG 16), action is needed so that pervasive and systemic corruption do not continue to leak resources from the water sector.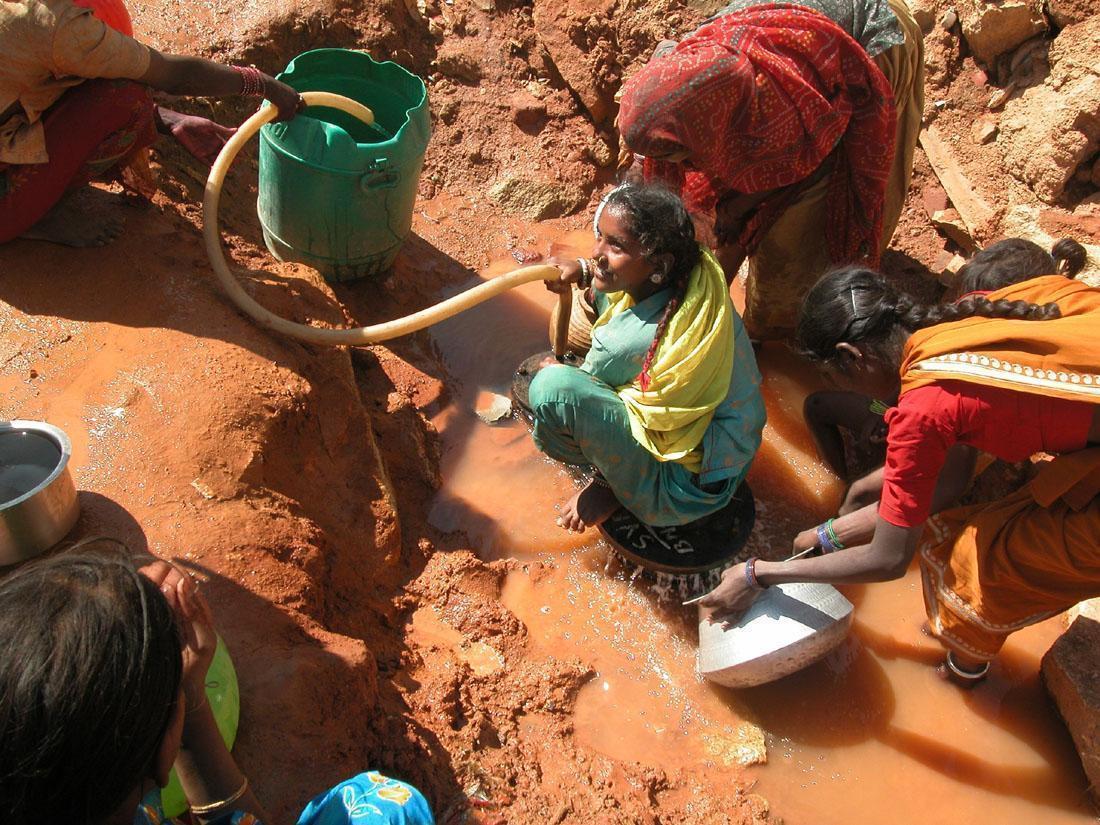 In 2013, Malawi's reformed public financial management system was misused to divert US$5 million in public funds to the private accounts of officials.
In 2015, an audit of the €70 million phase II national water programme in Benin, which included €50 million from the Netherlands, revealed that €4 million had vanished. Dutch development cooperation with the Benin government was suspended thereafter to safeguard additional funds.
This Water Integrity Global Outlook 2016, or WIGO, shares examples of both corruption and good practices at all levels worldwide. WIGO demonstrates how improved governance and anti-corruption measures can win back an estimated US$ 75 billion for global investment in water services and infrastructure annually. It therefore highlights and draws lessons from those examples of where governments, companies, and community groups have won gains for water consumers and environmental protection.
"The report proposes to build 'integrity walls' from building blocks of transparency, accountability, participation and anti-corruption measures" says Frank van der Valk, the Water Integrity Network's executive director. "Urgent action by all stakeholders is required."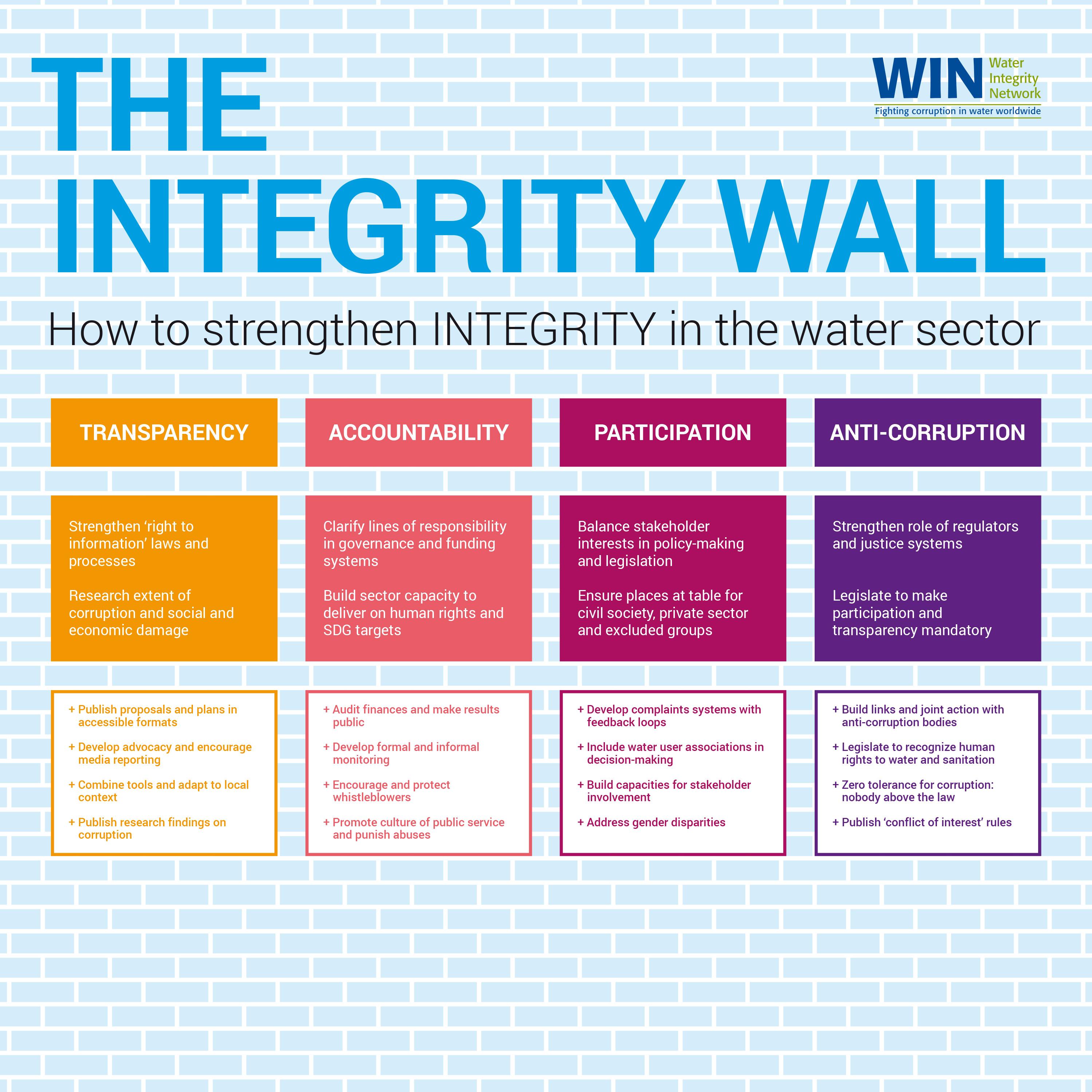 The Water Integrity Network promotes integrity to eliminate corruption and increase performance in the water sector worldwide. Download WIGO atwww.waterintegritynetwork.net/wigo or write to [email protected]
Image credits: Joost Butenop, Pattabi Raman, Water Integrity Network
Link: http://www.transparency.org/news/feature/world_water_day_corruption_in_the_water_sectors_costly_impact

https://www.tuk.or.id/wp-content/uploads/2016/03/2016_WIN_water_leak_1300.jpg
376
1300
TuK Indonesia
http://www.tuk.or.id/wp-content/uploads/2018/12/Logo-Tuk-Indonesia-340-300x136-300x136.png
TuK Indonesia
2016-03-22 12:21:15
2018-12-28 17:36:09
World Water Day: Corruption in the water sector's costly impact