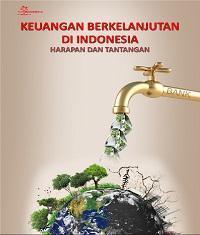 TuK INDONESIA is committed to help bring about justice in Indonesia, through a transformative approach. We look at the reality on the ground and find that problems have diverse causes, but are almost all related to structural issues.
One of the most important structural issues we observe relates to how capital is allocated by the market. It flows mainly to corporations, with consequences we all can see. It is true that the classical indicators in the economy show growth, but we can not deny the social and environmental impacts. If this continues to happen, the economic growth of Indonesia will subside and eventually it will not be maintained.
We certainly need economic growth, but not growth that sacrifices social and environmental quality. We need economic growth, but it should be especially focused on the people who need it most, so that Indonesia can be developped. We need economic growth while simultaneously improve the environmental conditions, so that it can nourish the future of Indonesia.
This book compiles articles from three authors, who make an analysis of the present state of the art of Sustainable Finance in Indonesia, and discusses the expectations and challenges ahead.
Download (only available in Indonesian)
This post is also available in: Indonesian
https://www.tuk.or.id/wp-content/uploads/2017/06/Cover.jpg
235
200
TuK Indonesia
http://www.tuk.or.id/wp-content/uploads/2017/08/Logo-Tuk-Indonesia-340-300x136.png
TuK Indonesia
2017-06-14 12:55:42
2017-09-04 21:12:32
Sustainable Finance in Indonesia: Expectations and Challenges